DESIGN AND CONSTRUCTION OF A NATURAL DISASTER DETECTION EQUIPMENT USING THE WATER LEVEL SWITCH SENSOR AND SENSOR SW-420
Keywords:
Detection System, Early Warning, Natural Disaster, Internet of Things (IoT)
Abstract
Disasters such as earthquakes, tsunamis, floods and others always cause losses in the form of material, psychological can also cause casualties. To avoid the occurrence of greater losses, an early disaster warning and information system is needed to provide opportunities for self-rescue so that losses can be minimized. The basic concept of the Internet of Things (IoT) "wherever, whenever and however" and connected to the internet is very suitable when applied to detect and early warning of natural disasters. This tool will monitor the water level using a water level float sensor and detect vibrations with the SW-420 vibration sensor module. when the water exceeds the height of the water level sensor, the data will be processed by the Arduino programmed using the Arduino IDE then the data is sent to the NodeMCU 8266-12E to send data notifications to the user. The reading results can be seen on the Telegram smartphone application.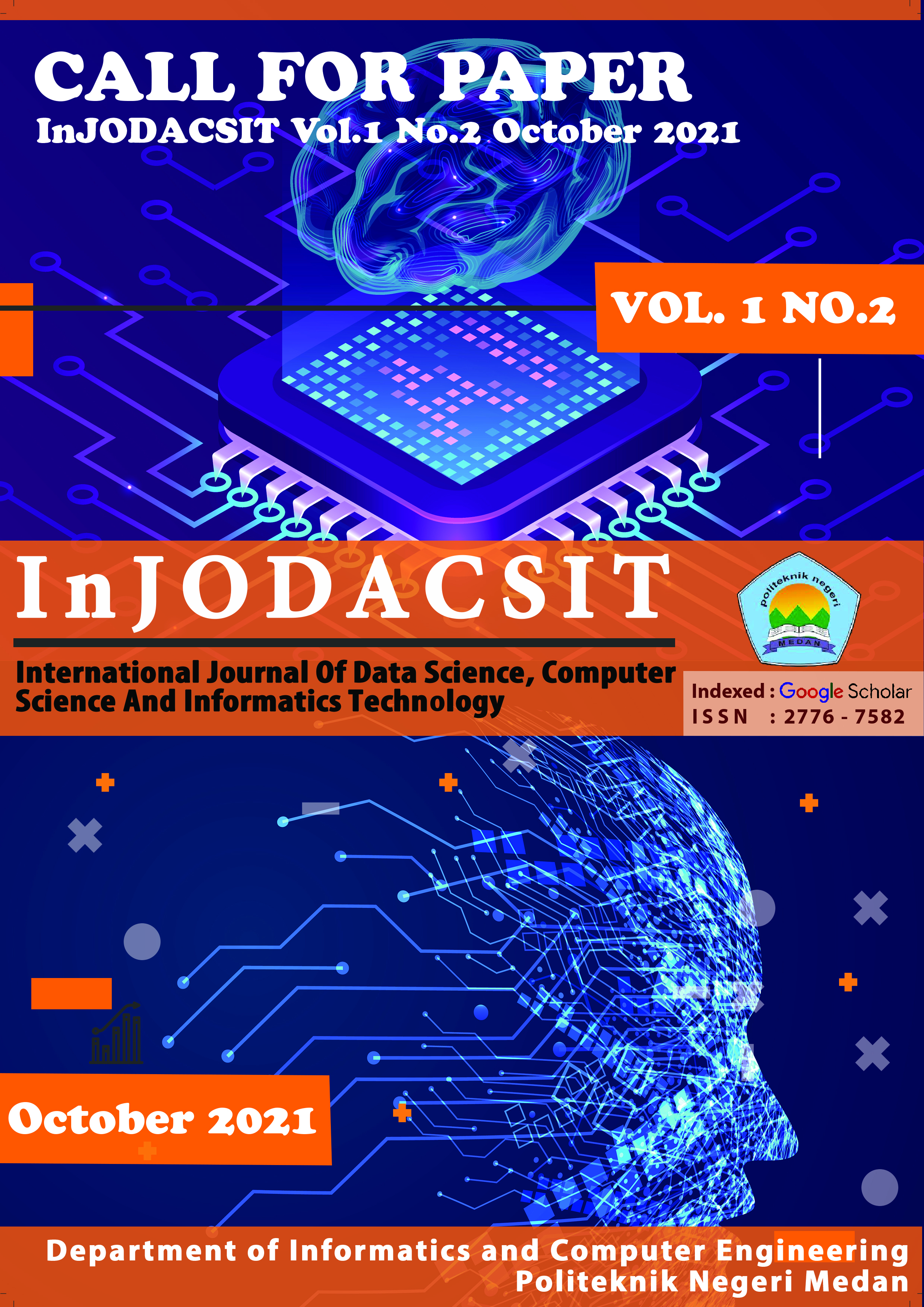 Downloads
How to Cite
mardiana, Lestari, M. W. ., & Third. (2021). DESIGN AND CONSTRUCTION OF A NATURAL DISASTER DETECTION EQUIPMENT USING THE WATER LEVEL SWITCH SENSOR AND SENSOR SW-420. International Journal of Data Science, Computer Science and Informatics Technology (InJODACSIT), 1(2), 7–15. Retrieved from https://ojs.polmed.ac.id/index.php/InJODACSIT/article/view/570