Infant Routine Monitoring System During 0-12 Months Immunization Using Agglomerative Hierarchical Clustering Algorithm
Keywords:
Data Mining, Agglomerative Hierarchical Clustering, Average Linkage, Immunizations, Bireuen
Abstract
Data mining is the process of finding patterns from large data sets using description, estimation, prediction, classification, clustering and association techniques. One of the mininng data techniques used to group is the Agglomerative Hierarchical Clustering algorithm. The process of grouping data using Agglomerative Hierarchical Clustering aims to group objects based on the distance between the two clusters. There are several methods on Agglomerative Hierarchical Clustering algorithm namely Single Linkage, Average Linkage and Complete Linkage. In this study, the authors used the Average Linkage method. By using average linkage the author is interested to conduct research on infant immunization data in Kotajuang Health Center and Gandapura Health Center in Bireuen Regency. Immunization is the process to make a person immune or immune to a disease. This process is carried out by administering a vaccine that stimulates the immune system to be immune to the disease. The purpose of this study was to look at the grouping of infant immunizations based on 3 data variables namely gender, address and type of immunization. From the results of the study, the results were obtained for one of the groups consisting of 3 villages, namely Pante Sikumbang Village, Palohme Village and Ie Rhop Village. It has a male infant immunization rate of 54% and a female infant immunization rate of 77%. The information shown is that awareness of immunizations for baby boys and baby girls in this group "has started well".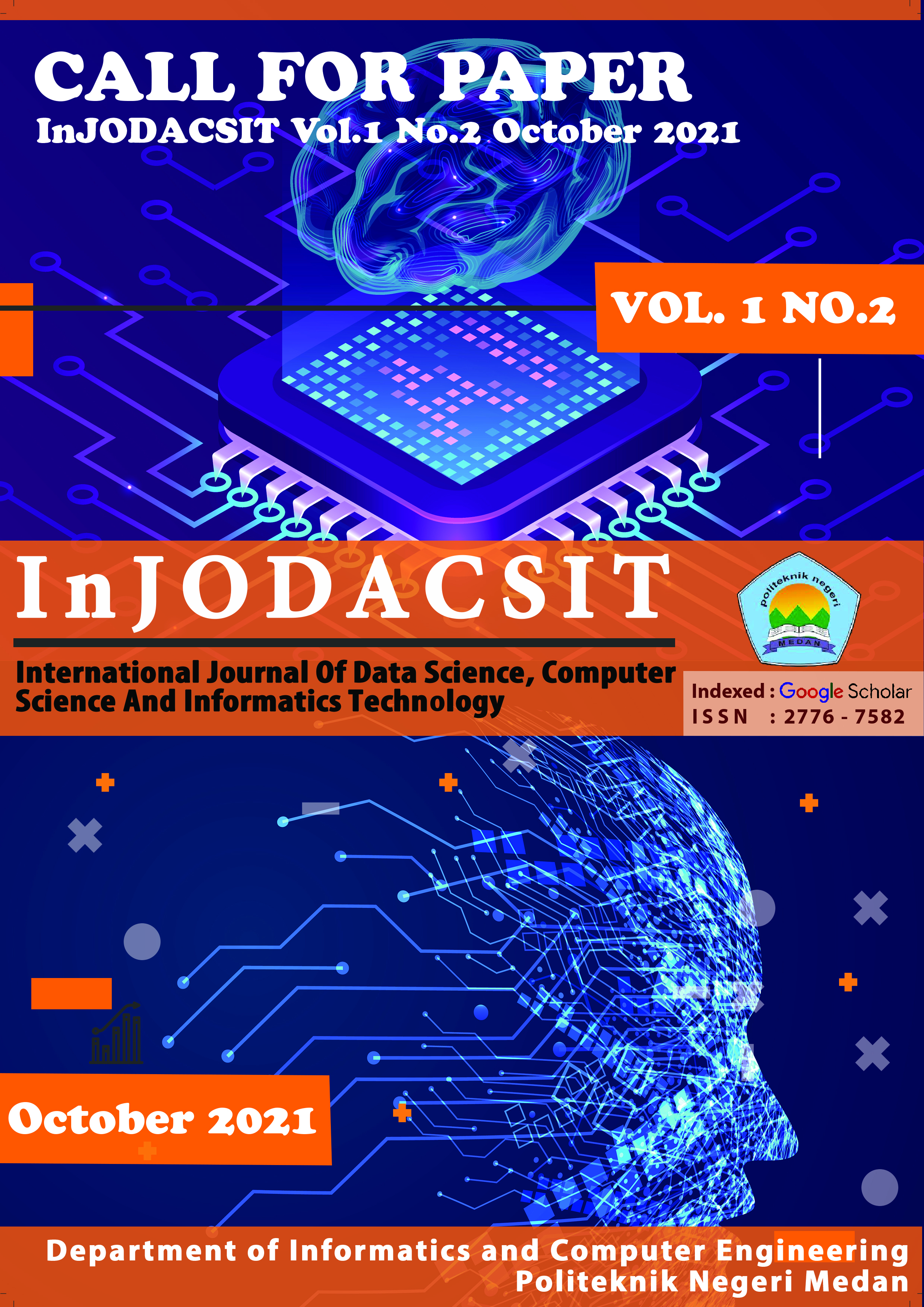 Downloads
How to Cite
eva, darnila, Maryana, & Martunis. (2021). Infant Routine Monitoring System During 0-12 Months Immunization Using Agglomerative Hierarchical Clustering Algorithm. International Journal of Data Science, Computer Science and Informatics Technology (InJODACSIT), 1(2), 1–6. Retrieved from https://ojs.polmed.ac.id/index.php/InJODACSIT/article/view/569