Analisis Perbandingan Kualitas Jaringan 4G LTE Operator X Dan Y Di Wilayah Kampus Utama UMSU
Noorly Evalina

Universitas Muhammadiyah Sumatera Utara
Keywords:
LTE, 4G, Drive Test Engineering, Benchmarking, Telecommunications
Abstract
 A technology appears, namely Long Term Evolution (LTE), which is a fourth generation (4G) cellular network technology. This LTE can provide data transfer speeds of up to 100 Mbps on the downlink side and 50 Mbps on the uplink side. The growth in the number of telecommunication service users in Medan City has caused a decline in network quality, especially 4G LTE technology. By doing a drive test, it can be seen the areas where there is signal strength of a network which aims to improve the signal quality of a network. Benchmark (comparison) of 4G LTE operator service quality is done by measuring, comparing, and analyzing the network quality (performance) of two 4G LTE operators around the Muhammadiyah University of North Sumatra campus. The overall throughput value of operator X is only 0> 3 Mbps, while operator Y is 0> 30 Mbps. The very low throughput value is caused by high traffic users during the day, where the Muhammadiyah University of North Sumatra campus is actively studying and many students use data services. That way, people can find out the causes of the internet speed problems they feel when using the internet during the day.
References
[1] S. Suyuti, Rusli, and S. Syarif, "Studi Perkembangan Teknologi 4G – LTE dan WiMAX Di Indonesia," J. Ilm. UNHAS, vol. 09, no. 02, pp. 60–65, 2011.

[2] F. Fauzi, G. S. Harly, and H. Hs, "Analisis Penerapan Teknologi Jaringan LTE 4G Di Indonesia," vol. 10, no. 2, pp. 281–290, 2014.

[3] D. Bagus and F. R. Adian, "Aplikasi Tems Investigation Sebagai Tool Untuk Drive Test Pada Sistem," J. Elektron. dan Telekomunkasi, vol. 05, no. 02, 2007.

[4] A. P. Sari, L. Lidyawati, and A. R. D, "Analisis Benchmarking Jaringan 3G Operator HCPT dan XL di Area Jakarta," J. Online Inst. Teknol. Nas., vol. 1, no. 2, 2013.

[5] N. Wahyu, A. Setiawan, and H. Vidyaningtyas, "Optimization Of Data Service LTE Network With Genex Assistant In Delanggu Klaten," vol. 4, no. 3, pp. 3532–3539, 2017.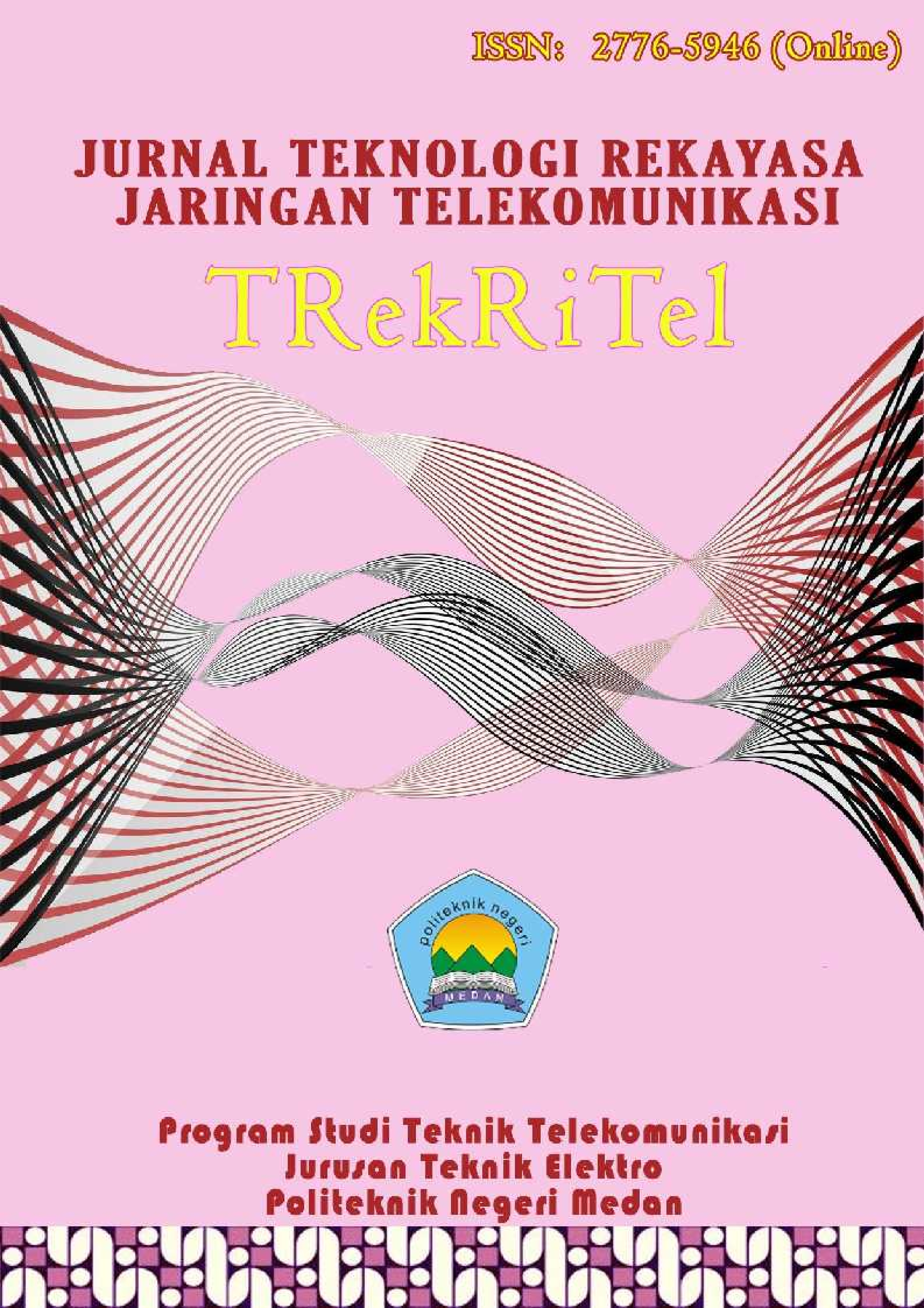 How to Cite
[1]
EvalinaN., "Analisis Perbandingan Kualitas Jaringan 4G LTE Operator X Dan Y Di Wilayah Kampus Utama UMSU ", TRekRiTel, vol. 1, no. 1, pp. 13 - 20, Apr. 2021.
Section
Jurnal Teknologi Rekayasa Jaringan Telekomunikasi (TrekRiTel)
Copyright (c) 2021 Noorly Evalina
This work is licensed under a Creative Commons Attribution-ShareAlike 4.0 International License.