PENGARUH SUDUT PANTUL DAN MEDIA PANTUL TERHADAP HASIL PENGUKURAN JARAK BERBASIS ULTRASONIK
Keywords:
navigation, ultrasonics, faults, robots, reflecting, media
Abstract
The development of robotics in Indonesia is currently growing rapidly along with the rapid development of microcontrollers so that their applications are found in almost all areas of human life which aims to help facilitate human activities. In a mobile robot system, it is absolutely necessary to measure the distance without touching, namely by using ultrasonic waves as a navigation direction determinant. Navigation accuracy is determined by measuring distances with an average error of less than 1.0 cm or less than 2.50% with various types of reflecting media using a comparative analysis of 13 measurements with each measurement 3 times and having an average error. the average is less than 7% at the angle of reflection less than 35 degrees, the measured angle is distributed from 0 to 90 degrees normal with 5 reflecting media.
References
Burns S. Rolchnd. 2001. " Advanced Control Engineeringâ€. Butterworth Heinemman, Plymouth. United Kingdom.
Cooper, William D, 1999. "Instrumentasi Elektronik Dan Teknik Pengukuranâ€, Edisi Kedua, Penerbit Erlangga, Jakarta.
Desouza, G.N. and Kak, A.C. 2002. "Vision for mobile robot navigation : a survey :â€.IEEE Transaction on pattern Analysis and Machine Intelligence, Vol. 24 No. 2, pp. 237-67.
Iovine, Jhon, 2002, "Robots, Androids, and Animatrons, Second Edition ", TAB ELECTRONICS The McGraw-Hill Companies, Inc, New York.
Krotkov, E. and Hoffman, R. 1994, "Terrain mapping for a walking planetary rover ", IEEE Trans on Robotics and Automation, Vol. 10 No. 6 pp. 728-39.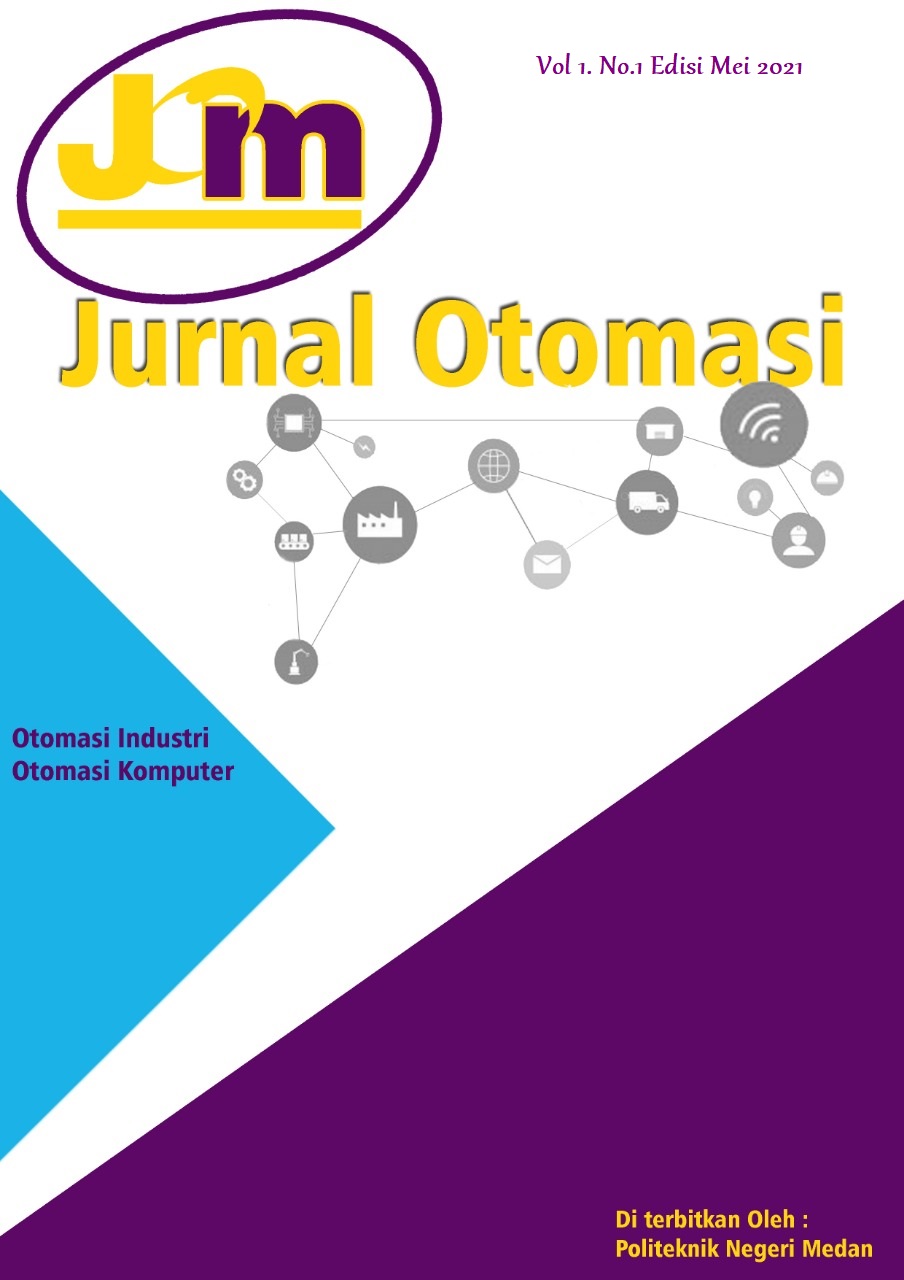 Downloads